Unified Communications
Unified communications in its simplest form means the merging or joining of your telecoms and IT systems to deliver potential cost savings and efficiencies. We use solutions such as Microsoft Office 365, Vodafone One Net, Hosted IP Telephony and business connectivity to join up your technology.
Are some of your existing IT and telecoms systems coming to the end of their life, becoming unreliable or just not meeting the demands of the modern workforce?
Over the last 12 months, we have helped numerous UK companies address their business issues and transform the way they work by moving their telecoms and IT to the cloud free of charge
Diversified Communications Midlands move to Cloud with Fusion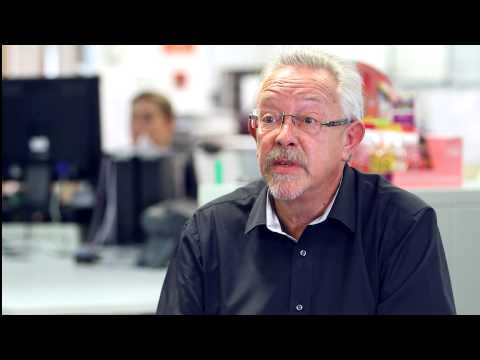 Find out how we transformed the way Diversified Communications Midlands work with great business tools
Unified communications delivers big savings
We have saved some customers up to 40% on their communication and IT costs by delivering a unified communications solution which helped businesses in the following areas by moving to the cloud:
All telephone system desk phone users and company mobiles become part of the telephone system with all the usual benefits allowing flexible working and the reduction of needless desk phones.
Instant disaster recover as documents, email and phone calls still can be accessed even if you lose connection to the office saving thousands of pounds on business interruption
Making your staff more responsive and efficient by giving them access to information on the move through their smartphones, tablets and laptops without the need for slow and cumbersome VPN connections
Giving them flexible, scalable systems which can easily be rolled out to new users / sites
All users can have access to their landline extension and mobile number anywhere in the world when accessing a wi-fi network delivering huge savings on roaming costs and allowing staff to use their business tools without the worry of racking up big costs
Allowing staff to screen share, instant message, share files and video call delivering great collaboration tools for quick response and increased productivity
Increase Internet speeds to reduce frustration and also increase SLA's to fixed connection problems
One point of contact for all telecoms and IT queries delivering cost to manage savings
There are only a small percentage of suppliers in the UK who are truly delivering unified communications across fixed line services, business mobile , business connectivity, telephony systems, IT software and hardware and business mobility applications. We at Fusion Mobile believe we are a provider who can help you join up all your services and systems.
Would you like to understand more about unified communications
Contact us now on 0333 014 2484 to arrange an appointment with one of our consultants to understand how unified communications can benefit your business.